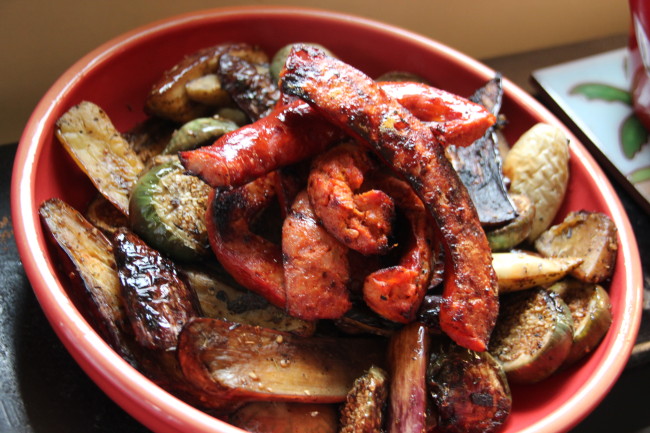 With grilling season just beginning, I love to take eggplant tossed with herbs and extra-virgin olive oil and combine it with a grilled sausage of choice. Great fresh flavors. See for yourself….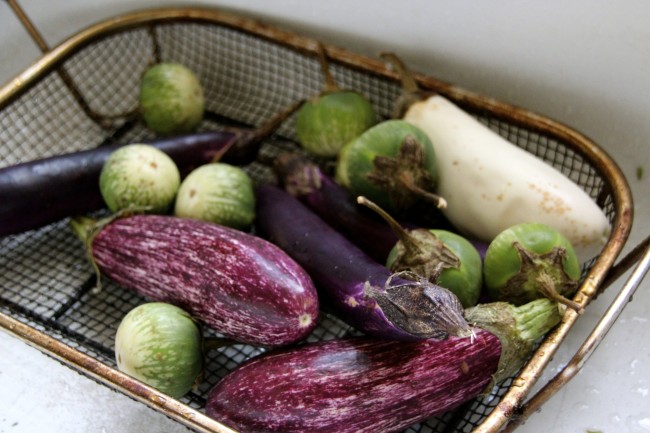 The Recipe!
Two medium eggplant or 2 lbs of mixed Japanese eggplant.
3/4 cup of extra-vigin olive oil
1 1/2 tablespoon of Herbs de Province
1 tablespoon of Sea salt and one of fresh cracked pepper
Juice and jest of one lemon
1 1/2 lbs of fresh sausage ( I used linguica – a spicy type found commonly in the Boston area)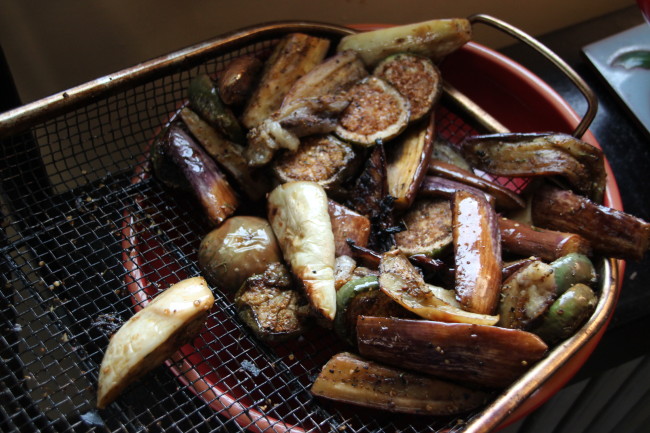 La Methode;
Slice eggplant into thick strips as seen in my pictures and coat with oil, herbs, salt and pepper in a large bowl.
Grill over a nice hot charcoal fire in a stainless steel wire basket, adding the sausage to the grill 5 minutes into the cooking time of the eggplant. Toss the eggplant occasionally to grill evenly. Remove when the eggplant is nicely charred and tender. Add more seasoning if necessary to the eggplant as well a a splash of extra-virgin olive oil and lemon. Toss well and top with grilled sausage.