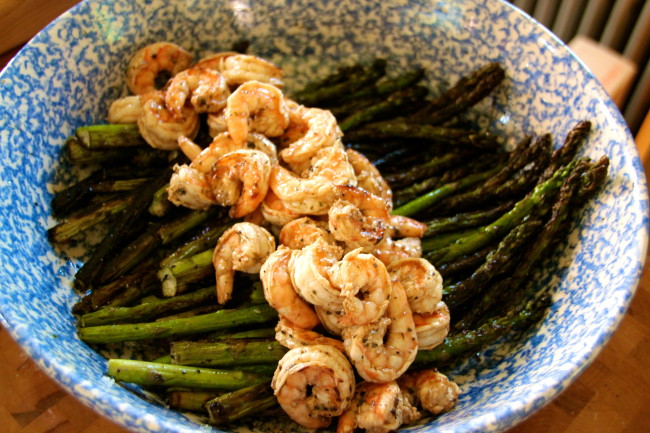 Grilling is one of my favorite ways to prepare my meals. Seafood and vegetables get equal time on my grill, and when you put them together like this…summer never tasted so good…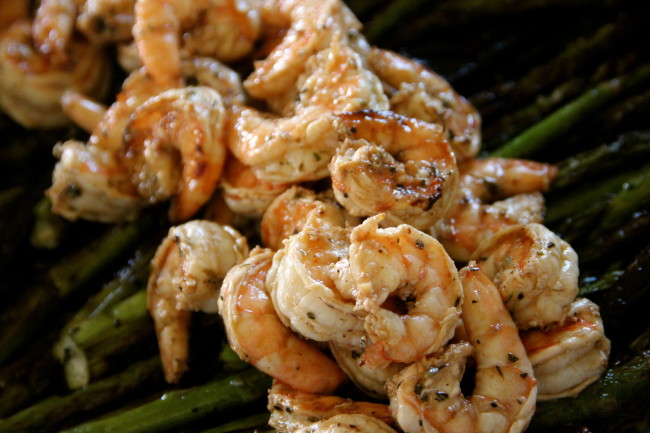 The Recipe!
~~~~~~~~~~~
2 bundles of asparagus (about 2 lbs,)
2 lbs of large, cleaned shrimp
Extra-virgin olive oil
Sea Salt
Fresh cracked pepper
Herbs De Province
2 teaspoons brown sugar
Juice of one lemon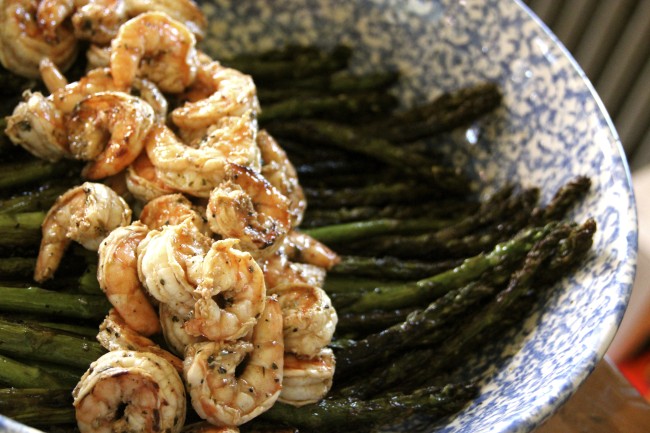 La Methode;
~~~~~~~~~~~~
Toss asparagus with 1/4 cup of oil, one tablespoon of salt, 1 tablespoon of pepper and 1 heaping tablespoon of herbs de province in a large bowl
Toss shrimp in 1/4 cup of oil, 2 teaspoons of salt, two of pepper and 1 tablespoon of herbs de province
Grill asparagus in a grill basket over a medium heat charcoal fire, turning occasionally, until lightly charred. In the last 2 minutes of grilling, sprinkle the brown sugar over the asparagus and toss well but gently to coat. Put aside while the shrimp cooks.
For the shrimp, toss with tablespoon of salt, one of pepper and one of Herbs De Province and 1/4 cup of oil. Cook over the same charcoal fire in a wire basket until slightly charred and opaque, turning the shrimp with thongs individually.
Place the cooked shrimp on the asparagus and sprinkle with the juice of one lemon. Serve to applause!!