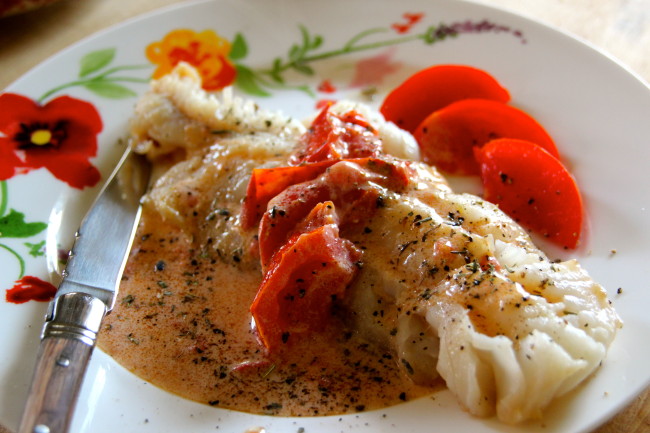 Sumptuous. Velvet. Gorgeous and Fresh. This is what describes a seafood dish that accents the most celebrated fruit of the summer: The Tomato. This very simple, but elegant and delicious dish is part of a second bonus recipe. Place this sauce over a nice German pasta like Spaetzle and you have two killer dishes. Ready in less than 30 minutes? Seriously….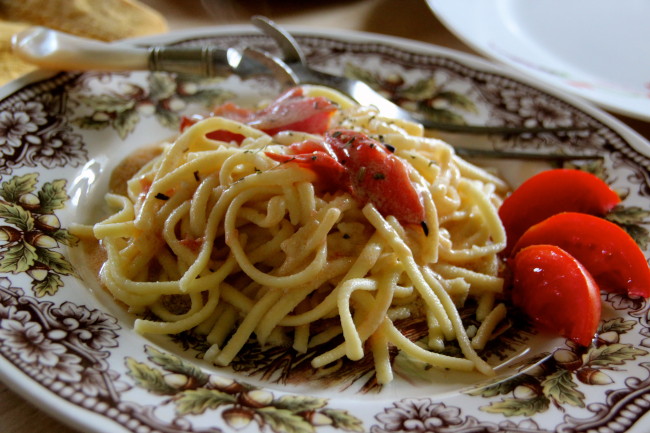 The Recipe!
~~~~~~~~~~~~
8-9 oz fillet (per person) of a medium to thick fleshed fish such as Hake, Yellow tail or Grey Sole
OR
1 package of Spaetzle (German pasta)
The Sauce:
1 stick of butter (Julia approves this I'm quite sure)
1 cup of whipped cream cheese
1 tablespoon of lime juice
1/4 cup of spiced rum (The secret ingredient!)
1 tablespoon of honey
One large or two medium tomatoes, cut into wedges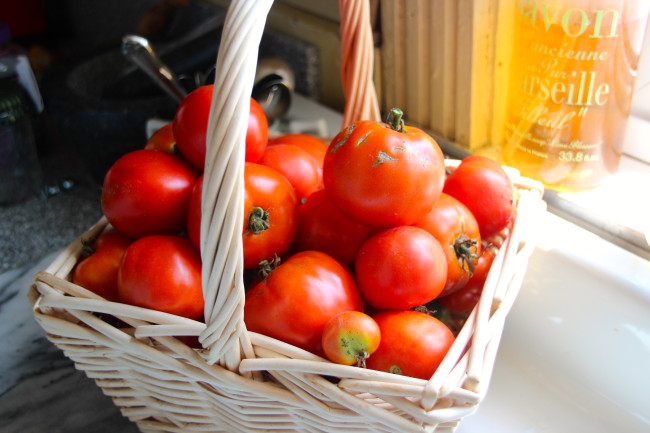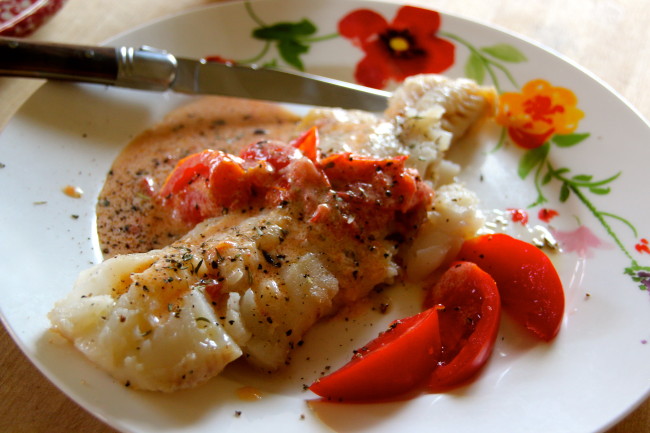 La Methode:
~~~~~~~~~~~~
Place all of the sauce ingredients into a small saucier pot over a very low heat. Whisk occasionally until well blended, about 10 minutes. Add the tomatoes and stir carefully on occasion, careful not to break the tomato wedges up too much. Simmer an additional 7-10 minutes to infuse the delicate tomato flavour.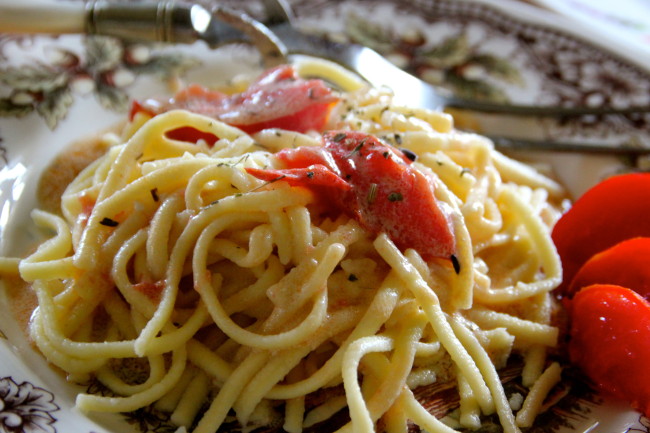 For Pasta: Have boiling water ready and cook the pasta according to package directions. Spaetzle takes longer than other pastas – about 12-14 minutes.
For fish: season fillet with sea salt and fresh ground pepper. Place in a large sauté pan that has been heated with one tablespoon of butter, one of extra-virgin olive oil over a low to medium heat. Flip after about 4 minutes and remove from pan when it easily flakes, about another 5 minutes.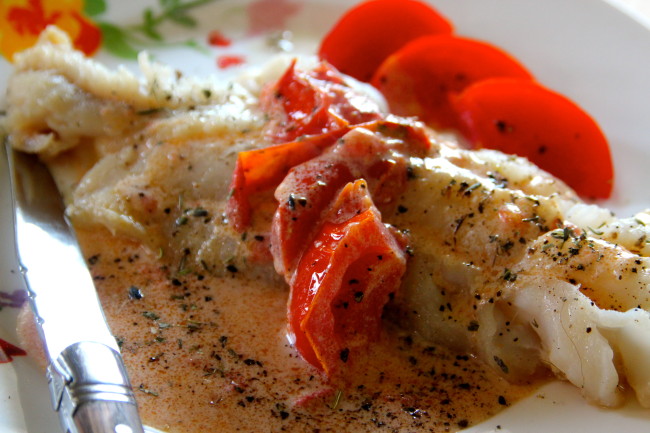 Top the pasta or fish with this gorgeous sauce and garnish with Herbs De Province.
Serve with a sturdy white wine, or a German white such as Riesling.