Seriously tasty (and healthy!)…. You'll have a hard time going back to the unhealthy garbage out there…. Do it right. Do it Fresh. Real ingredients.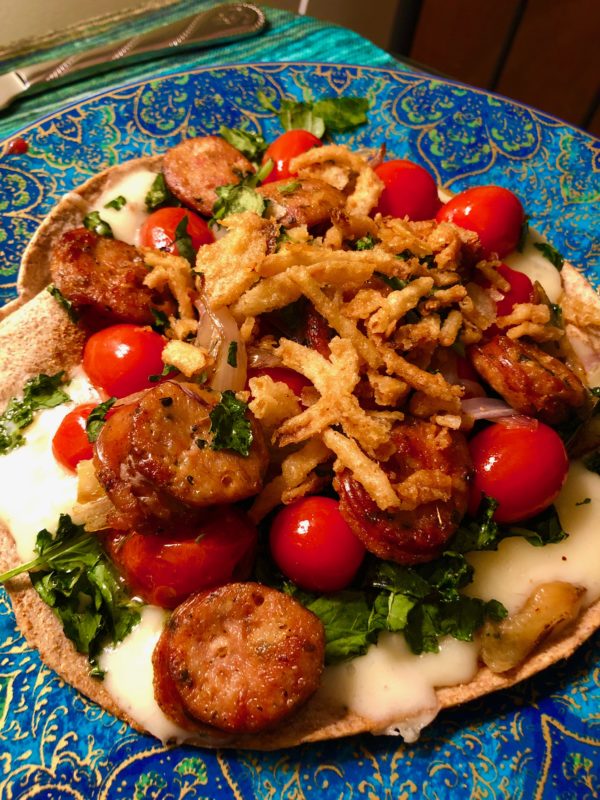 Ingredients:
Wrap of your choice (So many to choose from!)
Emmentaler Cheese, sliced or shredded.
Sausage link ( what kind do you like ? )
1 pint Cherry or Grape tomatoes (Organic please!)'
2 large shallots
2 cups of chopped Organic Kale
Butter and Extra Virgin Olive Oil
Garlic and Onion Powder
French's Crispy onions for topping if desired. (I desire)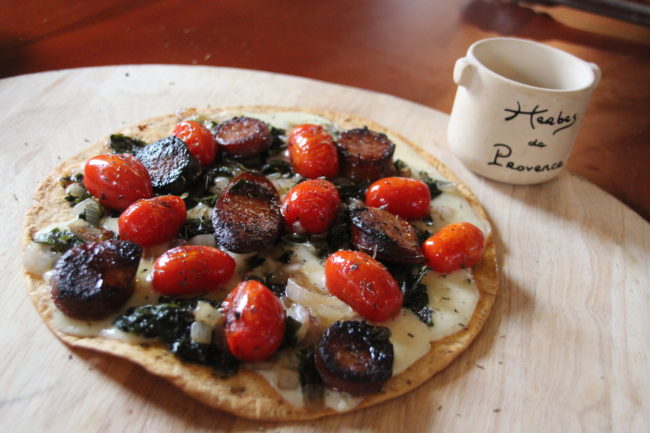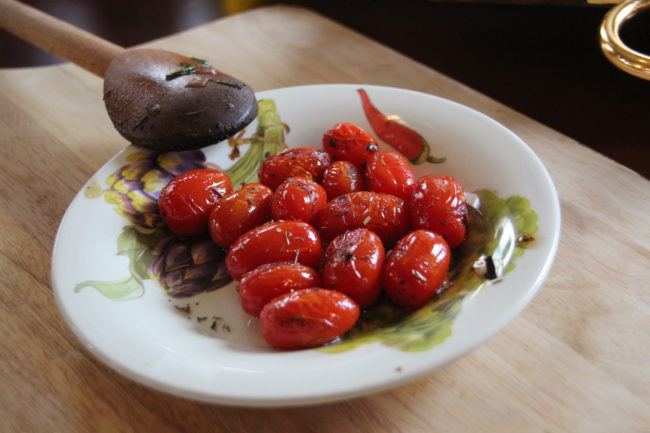 Pre-heat oven to 350 degrees F.
Sauté the shallots in butter and olive oil ( two tablespoons of each) and kale, place aside.
Sauté sliced sausage until browned in 1 1/2 tablespoon of butter, 1 1/2 of olive oil. Place aside.
Sauté tomatoes in 1 1/2 tablespoons of butter and olive oil with Herbs De Province on a medium flame for 2 minutes, until just slightly blistering, tossing throughout.
Sprinkle garlic and onion powder on the wrap and cook in the oven until slightly crisp.
Layer cheese, shallots and kale, tomatoes and sausage with more Herbs De Province and place in the oven. Cook until cheese melts – about Hanover 5 minutes.