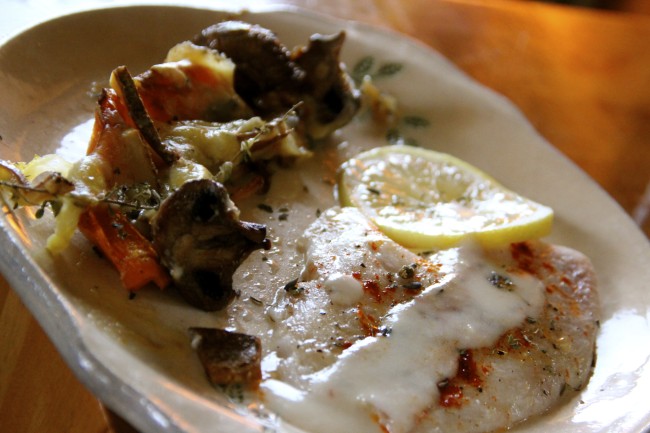 As a professional chef, my father's nickname in the kitchens was Óscar. Perhaps because he was a tall and handsome Frenchman, it was a reference to the designer  Óscar de la Renta. It's funny because no one recalls how that occurred, but it stuck to everyone in the culinary world. Perhaps Hervé was to unusual and hard to pronounce for english speaking people.
This very simple dish was the way seafood was enjoyed as the true sweet flavours of the freshly caught fish were front and center. You will find this is a theme in French cuisine with seafood in general. Add a light, fresh sauce and a colorful garnish and C'est Bien!
The Recipe!
~~~~~~~~~~~~
One to two fillets per person
Butter
Sea salt and fresh cracked pepper
Sweet paprika
1/4 cup of heavy cream
1/4 cup of sour cream
One lemon
1 teaspoon of honey
Herbs De Province
Extra-virgin olive oil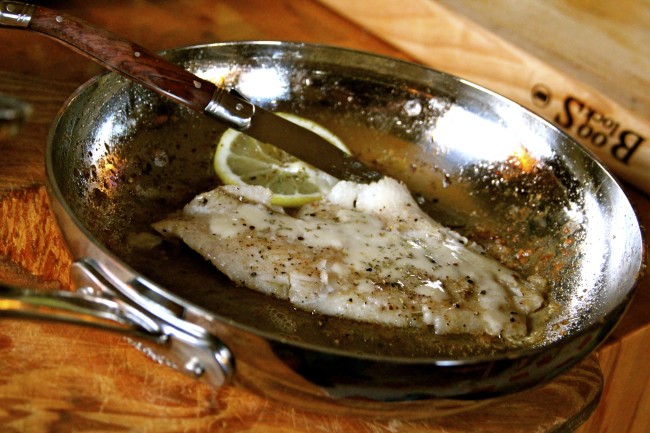 La Methode;
~~~~~~~~~~~~
Place heavy cream and sour cream in a small saucepan over a low fire on the back right sauce burner. Add one teaspoon of lemon zest, one teaspoon of lemon juice, one teaspoon of honey and a pinch of salt and pepper to flavour. Mix well and occasionally as you prepare the fish.
In a large skillet, (stainless steel or cast iron) heat 1 1/2 tablespoons of butter and 1 1/2 tablespoons of extra-virgin olive oil on a low to medium fire until the butter and oil start to shimmer. Place a pinch of salt and pepper on both sides of the fish and place two fillets at a time in the pan. Cook for 3 minutes and turn. Place a pinch of sweet paprika and Herbs De Province on each fillet. Cook an additional 2 minutes, or until the fish flakes easily. Place on warmed plates and top with lemon cream sauce. Serve immediately with lemon slices and a side dish of choice. I have it pictured with my Potimarron Gratin, which is posted earlier on my site and goes VERY well with it!