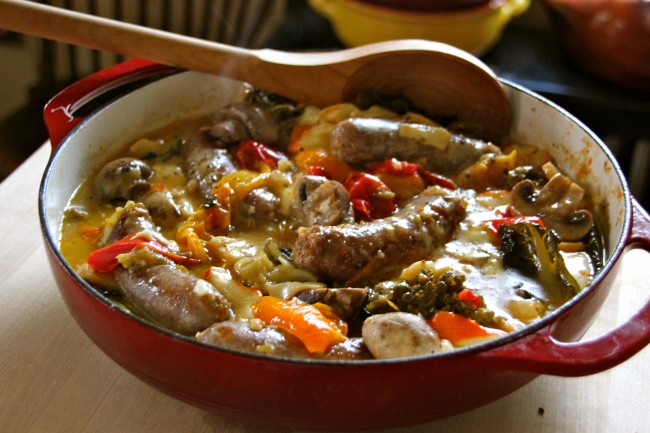 Late summer has arrived and the beautiful vegetables pouring from the garden beg to be married in this French one pot family meal. The addition of sweet tender sausage makes this an unforgettable experience. Join me in the last hurrah of summer!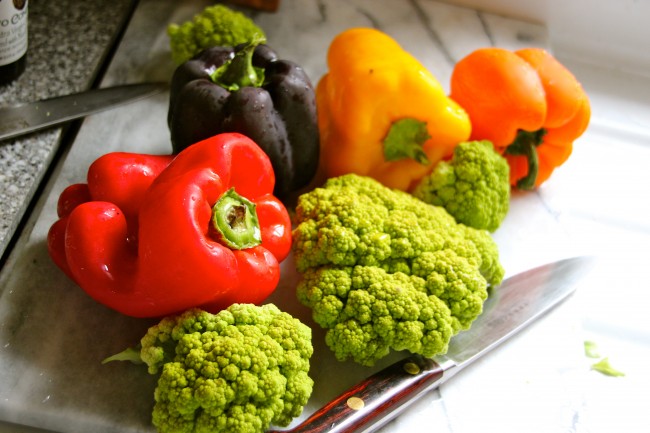 The Recipe!
~~~~~~~~~~~~
6-8 fresh sweet sausages
One sweet pepper of each: red, orange, yellow and purple (cut into thick strips)
1 head of broccoflower trimmed to florets
3 tablespoons of safflower or extra-virgin olive oil
1 small cucumber, sliced into rings
1/2 Lb of mushrooms of choice kept whole or sliced in to if too big
Sea salt and Fresh cracked pepper
Herbs De Province (1 tablespoon)
2 tablespoons of flour
1/4 LB of Smoked Gruyere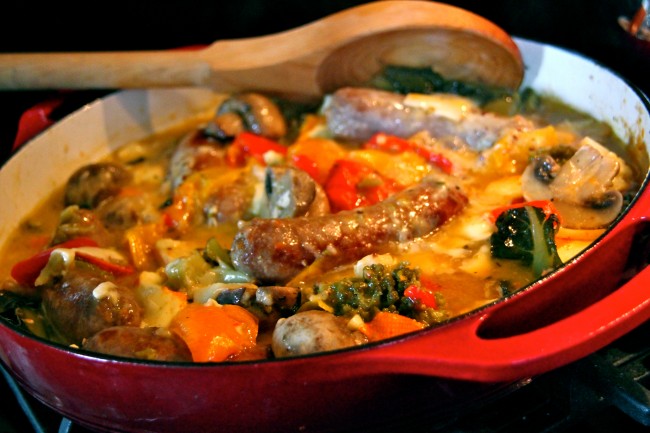 La Methode:
~~~~~~~~~~~~~
Brown sausage in a large covered flame-proof casserole dish (I use a 4 quart Le Creuset) in the oil. Remove sausage from dish, add broccoflower and cucumber and place sausage on top. Cook covered on low to medium heat for 1/2 hour. Add peppers and mushrooms and cook another 20 minutes. Add salt and pepper to taste (about a 1 1/2 teaspoons of salt and pepper) and Herbs De Province. Sprinkle flour and mix well into sauce. Place sliced cheese on top, cover and simmer on low for another 15 minutes. Voila!!