Grilled sweet onion, brussels sprouts, baby white carrots and naturally cured maple bacon make for an amazing summer celebration! My friends, the taste of summer has never been more front and center. Grill this now as the summer is at it's peak and will soon be gone with the cool Autumn winds..

.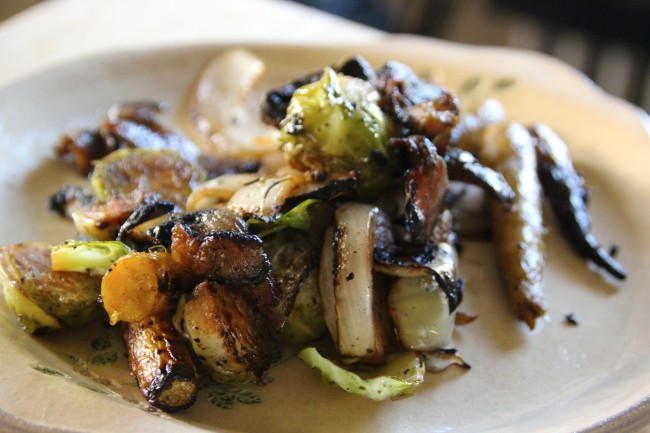 The Recipe!
~~~~~~~~~~~
2 medium-large rectangular, stainless grill baskets
1 lb of brussels sprouts, cut in 2 lengthwise
1 lb of carrots, each cut lengthwise into 4 strips (I used baby white carrots…or parsnips may be used)
2 lbs of large mushrooms, cut in two
3 large onions cut into large slivers
1.5 lbs of lardon (french bacon) or naturally cured american bacon
3/4 cup of extra-virgin olive oil
1/2 cup of balsamic vinegar
Sea Salt and fresh cracked pepper
Herbs de Province
Juice of two limes
4-6 tablespoons of brown sugar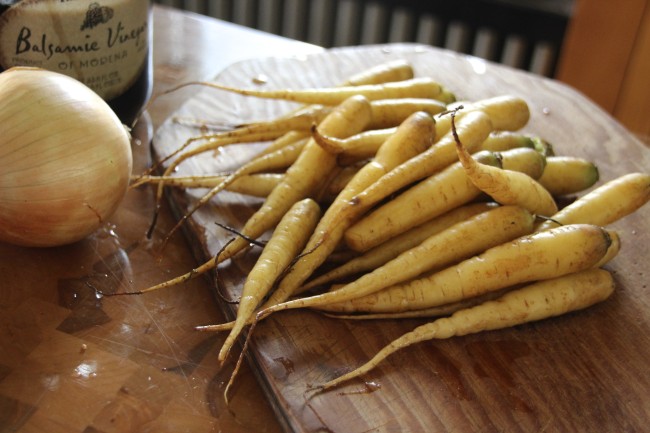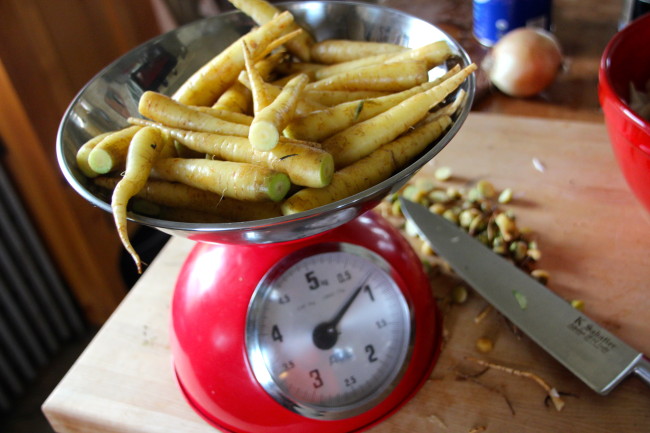 La Methode;
You will need one huge bowl to toss everything, or two very large bowls to toss the vegetables. I one bowl, combine the brussels sprouts and carrots. In the other bowl, place the onion and mushrooms. Divide the oil and vinegar equally to both bowls, add 2 teaspoons of salt, 2 of pepper and 2 of Herbs De Province and juice of one lime to each bowl. Toss well.
Over a large hot charcoal fire, grill the Lardon (or bacon) in a grill basket tossing constantly when the fire stats to flare from the melting fat. When slightly/fairly charred and the bacon is cooked, remove from fire and chop into medium pieces. put aside.
Grill the two different bowls of vegetables at separately in a grill basket as the carrot and brussels sprouts take longer. Close the cover of the grill while cooking, but toss the vegetables fairly often for even cooking. When slightly to nicely charred, add a few tablespoons of brown sugar to each grill basket and toss just before removing from fire.
When everything is grilled, place together in a very large serving bowl and toss. Drizzle a bit of extra-virgin olive oil on top and toss again slightly.
Voila! Enjoy the summer's flavours with this great feast of the season!