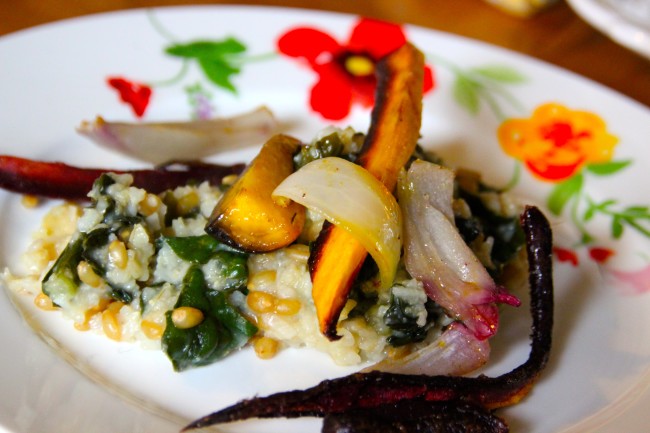 The Recipe!
~~~~~~~~~~~~
Roasted Beets and Carrots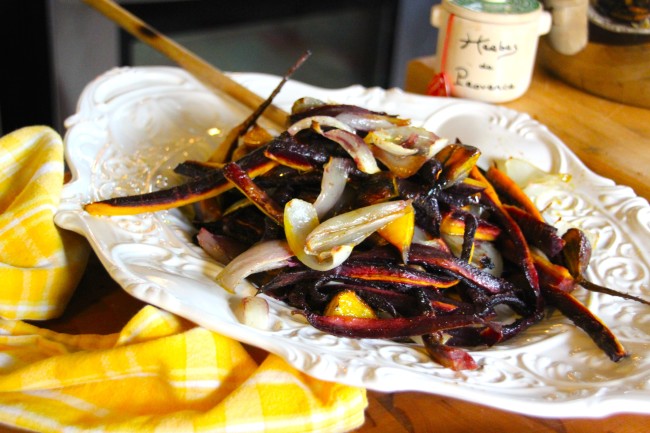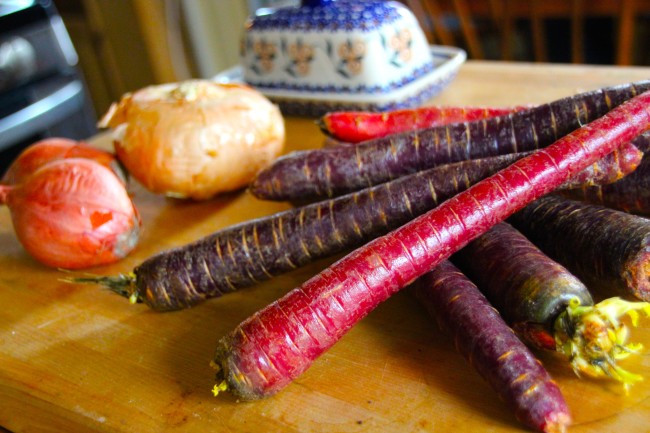 3 lbs of carrots (I used purple)
3 lbs of beets (I used golden)
3 large shallots
2 large sweet onions
Extra- virgin olive oil
Sea salt
Fresh ground Pepper
Herbs De Province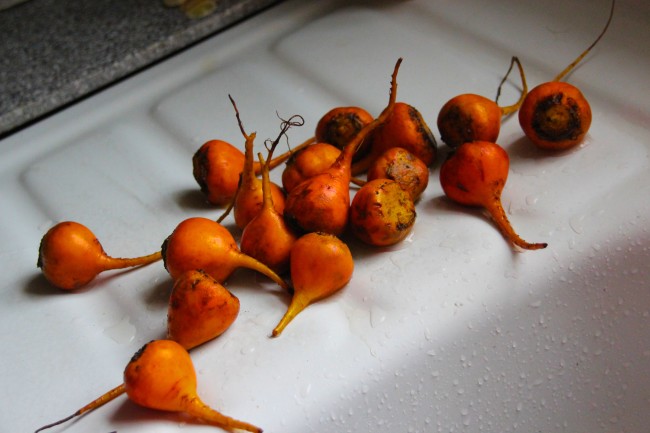 La Method!
Cut the carrots lengthwise to about the size of a thick pencil.
Quarter the beets if small, or cut thinner if they are larger (as in video)
Chop the shallots and onion into large slivers.
Place all of the ingredients into a bowl and coat with extra-virgin olive oil (about 1/4 cup) and sprinkle with sea salt (about a tablespoon), two tablespoons of Herbs De Province and lots of fresh cracked pepper. Place vegetables on one or two baking sheets lined with foil. Place in the oven at 400 degrees until roasted, about 45 minutes. Done when still a bit crisp, but browned.
Brown Basmati Rice with Tuscan Kale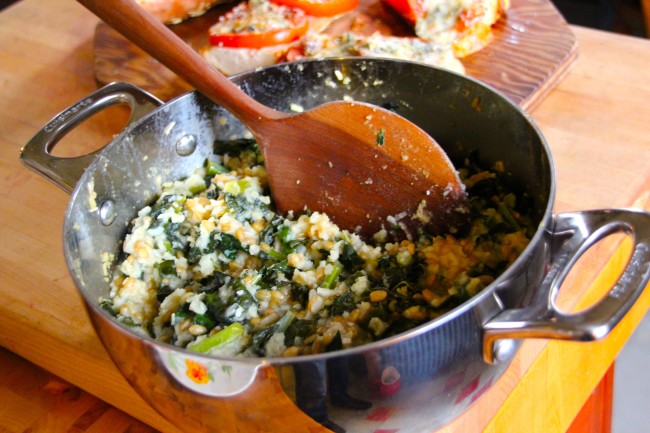 2 cups of Organic Brown Basmati Rice OR 1 Cup of rice and 1 cup of Hard White Winter Wheat Berry (this is what I used)
Approximately 5-6 cups of water (use vegetable broth and delete chicken base listed below for vegetarian dish)
10 oz of chopped Tuscan Kale
3 tablespoons of Chicken Base
2 large onions, slivered.
Salt, pepper and Herbs De Province to taste.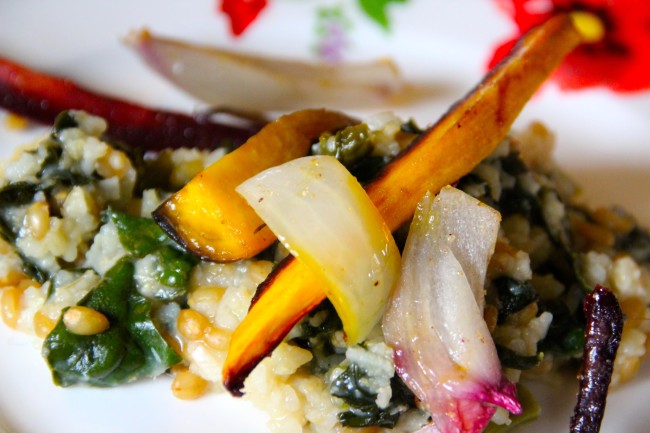 La Method!
Place 3 cups of water in a large dutch oven (about 5 quart) and bring to a boil.
Add rice, onion, and chicken base. Stir, cover and reduce to a simmer. Add Kale when most of the liquid is absorbed. Cook for approximately 1 hour total, stirring on occasion and adding additional cup of water if necessary. You may have to cook longer and add more water depending on the conditions. The rice should be a bit chewy. Season at the end with salt, pepper and Herbs De Province.