Wholesome, crusty homemade bread!  I've filmed how to make this as well as the recipe – makes it easier and more enjoyable to learn!
4 cups of unbleached flour
1 1/2 cups of whole wheat flour
1 cup of Rye
1 3/4 taplespoons of yeast
1 1/2 tabelspoons of salt
3 cups of lukewarm water
Mix last three ingedients in a bowl then add flour. Mix (preferably in a stand mixer) for 2 minutes.
Place in a large bowl and cover with plastic wrap (snug, but not air tight). After a 4 hours take out a piece the size that you would like for tonight's meal.
Dust all around with flour, shape and place on a pizza peel dusted with cornmeal. Heat oven to 450 and place on a stone (or cast iron pizza stone made by Lodge) in the oven for approximately 32-37 min. When sliding bread on the stone, put 3/4 cup of hot tap water in a pan that has been placed in the oven when it was first turned on.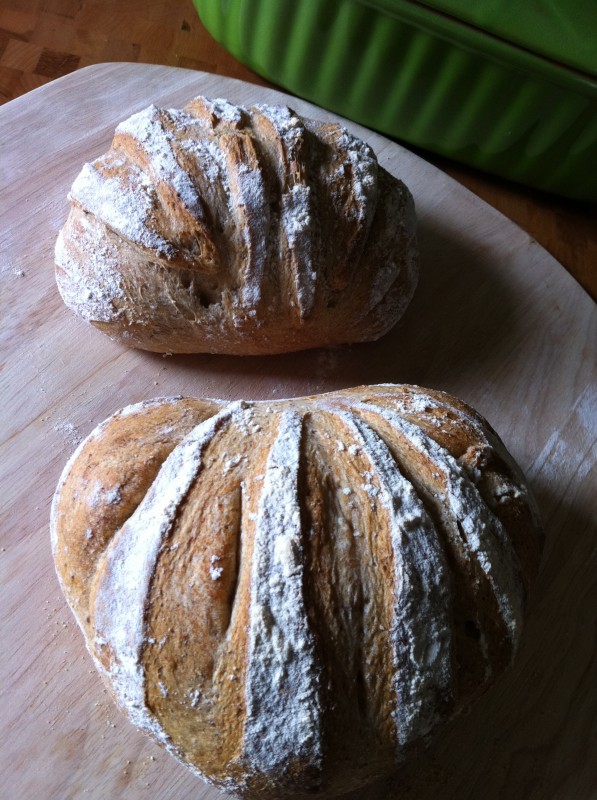 This will make for a crustier loaf!!