Sweet Summer tomato shines with a sweet vinaigrette sauce, shaved Gruyere cheese and Herbs De Province on toast. Summer really is here.
The Recipe!
REAL tomatoes from your garden or farm stand, sliced.
French bread for toasting
Gruyere cheese, shaved (with vegetable peeler)
Vinegar Sauce Bernier (Trois)
~~~~~~~~~~~~~~~~~~~~~~~~~~~~~
2 tablespoons molasses
1 tablespoon of balsamic vinegar
1/2 teaspoon of Herbs De Province
La Methode:
Stir all ingredients of the sauce together well with a whisk. Drizzle extra-virgin olive oil on toast, top with tomatoes, drizzle sauce, top with shaved cheese and fresh cracked pepper and Herbs De Province. Voila!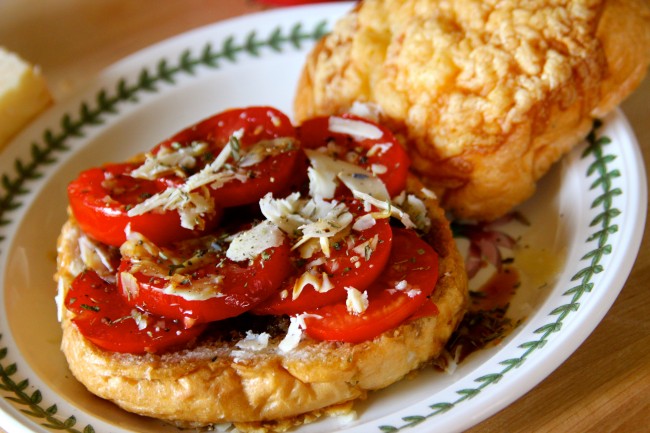 Toast Tomate