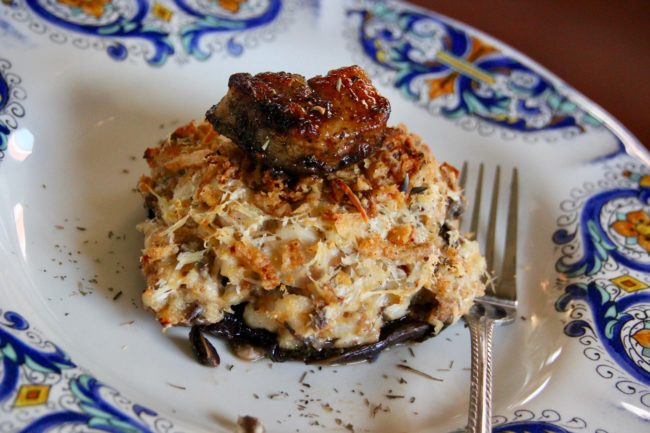 Ready for the taste of summer? because here it comes!!!!
Ingredients:
2 redfish, seasoned and grilled. But guess what? You can use any pan fried fish you would like, like one nice well seasoned haddock. Do this step first.
1/2 lb of grilled or pan fried scallops (do in advance)
10 oz. container of onion dip ( I use Trader Joes )
1/2 cup seasoned breadcrumbs
1/3 cup of your favorite shredded cheese
1/2 teaspoon of garlic, onion powder, sea salt and pepper
one teaspoon of dried chopped onions
4 LARGE mushrooms (see video) or 8-10 smaller variety – but large enough to stuff!!
1/2 lb of large sea scallops
Block of Parmesan cheese to grate
Butter and extra-virgin olive oil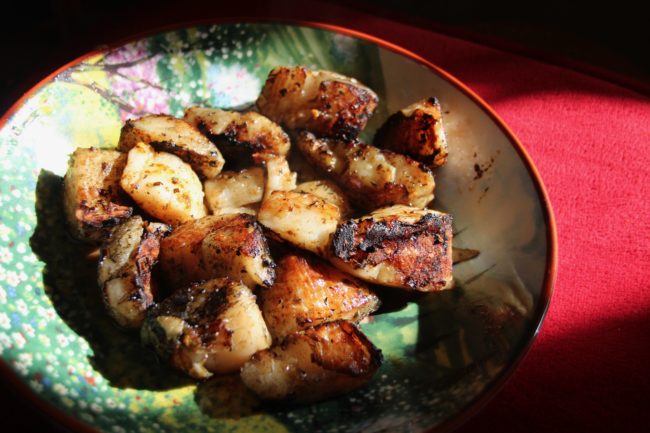 La Methode!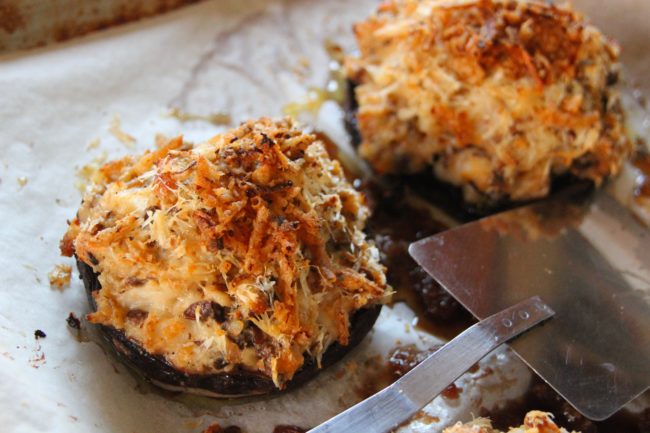 Pre-heat the oven to 375, then wash mushrooms, break off and chop the stems finely. Sauté the stems in 2 tablespoons of butter, 2 of the olive oil over a small to medium fire.
When well sautéed (appx 5 min), take off the fire and add the onion dip, spices, flaked grilled fish and cheese.
Fill the mushroom caps and place on parchment lined baking sheet. Top with fresh grated Parmesan cheese.
Bake for appx. 25 min. Place a scallop on each mushroom 5 min. before taking out of the oven.