Gorgeous fresh maple glazed salmon with chiffonade of Maple glazed bacon with sautéd shallots and portobello mushrooms……bursting with flavour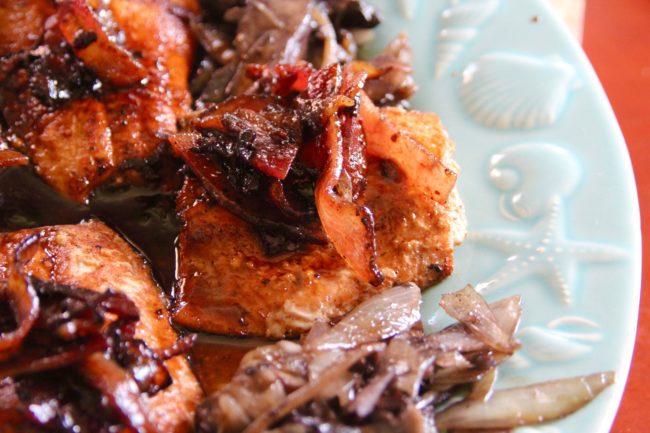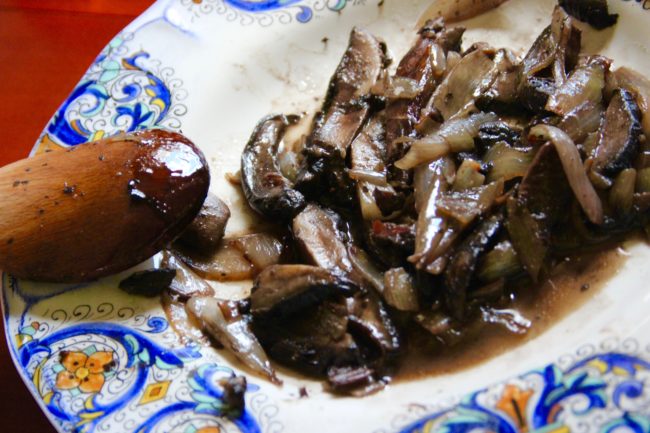 The Recipe!
Ingredients :
1 lb of salmon
4 large portabello mushrooms
3 large shallots (chopped =2 1/2 cups)
5 strips of bacon
Maple syrup
1 bottle of favorite beer
salt and pepper
Butter / Olive oil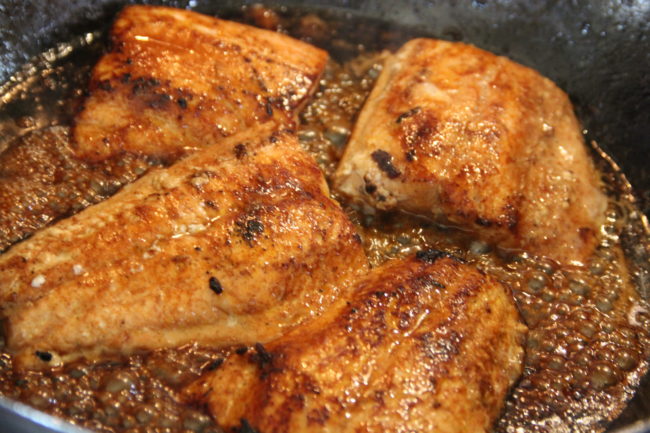 Cook bacon until crispy and reserve fat.
Chop onions and mushrooms and sauté with the bacon fat, 1 tablespoon of butter, one of olive oil util tender. Put aside and keep warm.
Place cooked bacon sliced into a chiffonade (thin slices)into same pan, add 1 tablespoon of butter and 1/4 cup of maple syrup. Heat and stir for just 2 minutes until the bacon is nicely coated. Place aside and keep warm.
Dust salmon with smoked paprika, place in the same pan with 2 tablespoons of butter, 2 of olive oil flesh side down. cook on medium flame until browned – about 3 minutes. Flip, coat with maple syrup (about 1/2 cup) and finish cooking for another 3 min, or until fish flakes. Place fish on a platter and keep warm.
Pour 1/4 of a beer into same pane and deglaze pan, scraping off the bits in the pan as you stir the contents over a medium heat. Reduce until slightly thickened.
Time to assemble! Place fish on a nice platter and surround with sautéd mushroom and shallots. Place deglazed sauce on the salmon and top with bacon.