The Recipes!
Citrouilla Rôti Aux Herbes

(Roasted Pumpkin With Herbs)

3 lbs of pumpkin cut into slices as seen in video – about 1/2 inch thick.
5 tablespoons of melted butter
Rosemary and thyme sprigs
1/4 cup of brown sugar
1 tablespoon of coarse sea salt
Fresh cracked pepper to taste

Butter a nice baking dish (one by Emil Henry is priceless) and layer pumpkin slices in it. Place rosemary and thyme sprigs between slices (see video). Drizzle 4-5 tablespoons of butter on top. Sprinkle 1/4 cup-1/3 cup of brown sugar, tablespoon of sea salt and fresh cracked pepper on top. Cover with foil and bake in 350 degree oven for 35 minutes. Uncover and bake an additional 35-45 minutes until pumpkin is tender.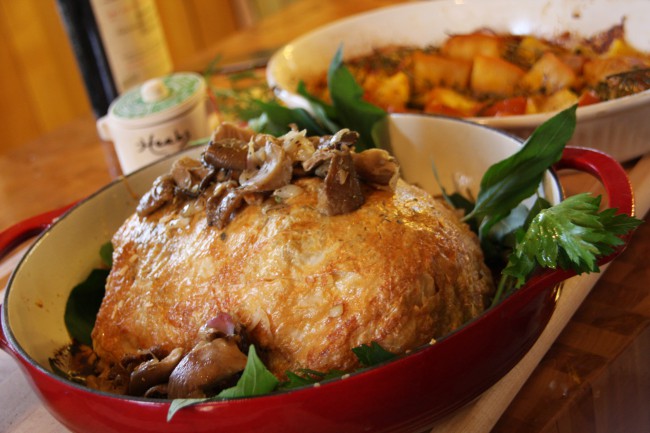 Filet de Boeuf Rôti En Croûte